Japan ski resorts: here's where the world's skiers are headed next
Japan is currently closed to international travel, but many are still planning their next escape when the border walls come down. A recent survey of close to one thousand Ski Asia readers asked the question: "Where in Japan are you most likely to ski next?", and the results reveal a lot about what people are looking for in a resort.
For all the talk of Niseko becoming too crowded or overdeveloped, it remains the overwhelming top choice amongst our readers, with almost a third of the vote. An indication that great terrain and reliable snowfall will always win out. In a distant second comes Hakuba, with 13% of the vote, while in third place (punching well above its weight) is Madarao at 12.2%.
Want to know a little about each of the resorts they've chosen, and why you might consider adding one to your own travel bucket list? Scroll down for a brief rundown on each.
| Ski Resort | Voting |
| --- | --- |
| Niseko | 29.3% |
| Hakuba | 13% |
| Madarao | 12.2% |
| Nozawa Onsen | 7.3% |
| Myoko | 7.2% |
| Rusutsu | 5.9% |
| Furano | 5% |
| Shiga Kogen | 4.9% |
| Kiroro | 2.7% |
| Tomamu | 1.8% |
| Other | 10.5% |
Niseko
Niseko (or Niseko United) needs no introduction. It has become synonymous with skiing in Japan and is Hokkaido's largest and most popular resort (technically, four resorts in one). It has some of the best in-bounds skiing in the country, but for those in search of Niseko's famous powder, the Niseko gates are your ticket to paradise.
Accommodation in Niseko ranges from ultra-luxe 5-star hotels to backpacker lodges (and everything in between), and its après scene is as good as it gets in Japan. In short: it's a truly international resort these days, with the services (and price tag) to match.
Hakuba
There's a never-ending debate between Niseko and Hakuba locals over which ski resort is better, but the truth is that both are incredible on their day. Like Niseko, Hakuba is internationally renowned, and has the terrain, snow and services to attract skiers and snowboarders from all over the world.
Technically, Hakuba Valley is Japan's largest ski resort, though it's really a partnership of ten resorts accessible on a single lift pass (you'll need to take a bus to travel between resorts).
Located in the Japanese Alps, Hakuba has some of the best backcountry skiing and steeps in Japan, which in recent years have helped earn its place as a stop on the Freeride World Tour, hosting riders like Travis Rice and Gigi Ruf.
Madarao
Madarao is a mid-sized resort by Japan standards, but anyone who's been lucky enough to visit knows it punches well above its weight. The resort comes alive on a powder day, as we discovered when we first visited in 2019, with tree skiing that is as good as anywhere. Importantly, skiing off the marked runs is encouraged by resort operators (not all that common in Japan), and there are even specially marked "powder zones".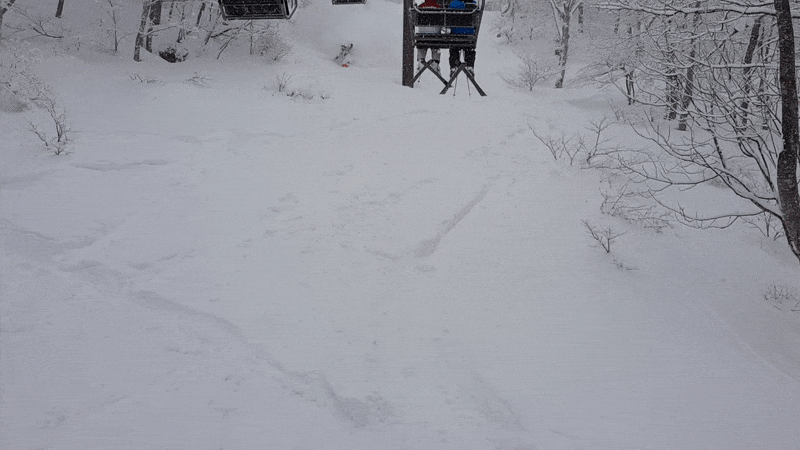 There's no thriving party scene in town, nor would most visitors to the quaint resort really want it that way. But with some fantastic local restaurants and bars (Shaggy Yak was our favourite) and a couple of public onsen, you have everything you need to relax and reset after a day of skiing powder.
Nozawa Onsen
In some ways, Nozawa Onsen has the best of everything. It's a large resort with some sensational skiing, but it has handled its rise in popularity well as has managed to retain the local feel that made it popular in the first place. A wander through the gorgeous town at the end of the day is a must, as is a trip to one of Nozawa's many public onsen.
The recent completion of a new gondola is an added bonus; it has halved the time it takes to get from the Nagasaka Base to the Yamabiko top station – now only an 8-minute ride. More time riding powder!
Myoko
Japan's Myoko region has become increasingly popular over the last decade and for good reason. The area is a magnet for powder, and its resorts can get in excess of 15 metres of snow a season.
There's no single Myoko ski resort, although Myoko Akakura – which combines Akakura Kanko ski resort and Akakura Onsen ski resort – is largely considered the main spot. But this is truly snow country, and for an idea of just how many resorts are within arm's reach, check out this map, which could well hold the secrets to Japan's ultimate powder skiing road trip.
Rusutsu
Rusutsu is one of the largest ski areas in Hokkaido, often drawing comparisons to neighbouring Niseko which lies roughly 20km to the west. Far from a poor cousin, Rusutsu is perhaps best known for its 1,000 acres of lift-access off-piste terrain, with powder and tree skiing that easily rank alongside the best in the world.
Rusutsu is owned by a single company, so there is more of a "resort" vibe and no real village to speak of.  Accommodation options, which include The Westin and The Vale Rusutsu, are first class and will suit those wanting an upmarket experience with quality skiing to boot.
Furano
Furano is a large ski resort in Central Hokkaido – a part of Japan that is known for the light, dry powder, albeit in slightly smaller quantities than its coastal counterparts (Niseko, Kiroro etc). It's a fantastic all-rounder, and has extensive terrain on offer for all abilities. Beginners and intermediates will enjoy the resort's groomers, which have a reputation for being the best in the country, while advanced and expert riders can get stuck into the pow.
The town is another drawcard, and has dining and accommodation options to suit most tastes and budgets. It also manages to retain its Japanese identity, but with the conveniences of English-language services and staff.
Shiga Kogen
In 2019, one of our writers penned an article titled "Is Shiga Kogen Japan's forgotten resort?", which largely speaks to our thoughts on skiing in this part of Japan. Shiga Kogen is Japan's second largest "resort" – a network of 18 individual resorts spread over roughly 25km, encompassing more than 607 hectares of skiable terrain serviced by 52 lifts.
It ticks a lot of boxes: great snow, expansive and varied terrain, culture in spades (it's also a short distance from the famously adorable Jigokudani snow monkeys), but for reasons we don't completely understand, seems to have been pushed down most people's "must visit" list in recent years. Admittedly, some of the resorts' lift infrastructure is ageing, and policy towards off-piste skiing tends to be more conservative than a number of the resorts listed above. Still… it's a wonderful part of Japan with some superb skiing. Our tip: get over there before it's "rediscovered"!
Kiroro
Kiroro has recorded up to 21 metres of snow in seasons past, which is almost reason alone to visit this little powder magnet of a resort. The ski area is spread over two mountain peaks, Asari and Nagamine, which together encompass 22 runs and are serviced by 10 modern high-speed lifts – not enormous, by any means, but enough to keep most skiers content for at least a few days.
Kiroro lies to the north of both Rusutsu and Niseko, so for anyone setting up their base at either of these larger resorts, Kiroro makes for a very manageable day trip. From our own experiences, it also tends to suffer less from temperature variation, and is a great stop early or later in the season when the snow elsewhere is not as reliable. In fact, it's often the first resort in the region to open for the season.
Like Rusutsu, it's a purpose-built resort (no real town), which will suit some more than others. Partyers should look elsewhere.
Tomamu
Tomamu is often talked about as a family resort, but the truth is that is has something for everyone. There's naturally a lot to suit the beginner and intermediate contingent of any group, but what is less widely discussed is the availability of some excellent tree skiing and sidecountry for advanced skiers seeking the "Japow" experience.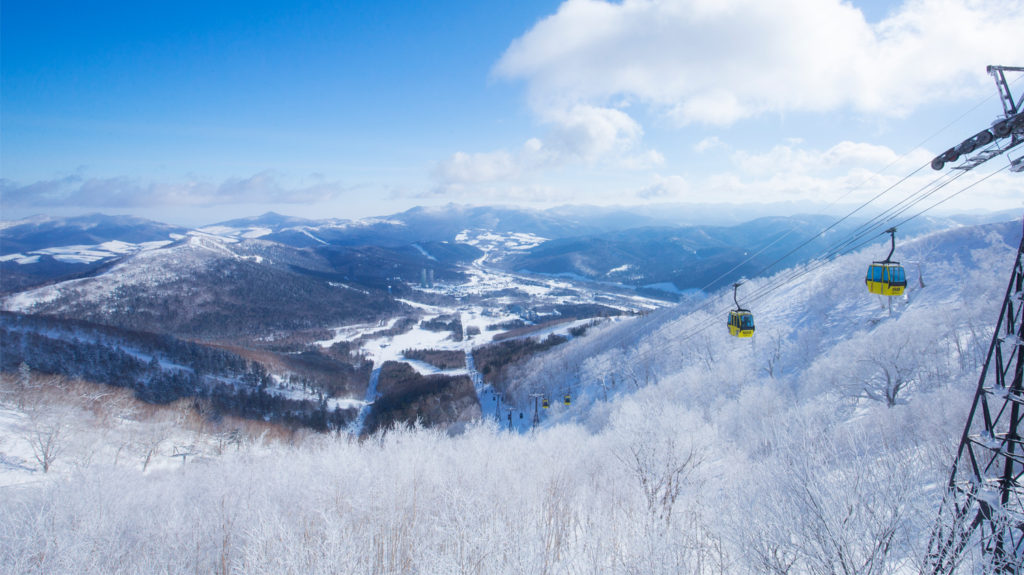 There's also plenty to keep visitors entertained off the slopes, including an indoor beach (heated to 30°C even in winter!) as well as a stunning ice village that features an skating rink, a chapel and several shops.
It's a unique offering, and you won't find anything else like it in Japan. If the description above has piqued your interest, we suggest reading this thorough review of the resort.
SPONSORED
Browse thousands of ski resort properties for sale in Japan
Uchi is Japan's independent, one-stop real estate site – start your search today.