New Hakuba music and ski festival to feature big Aussie lineup
Festival to bring music and culture to the slopes of Hakuba, Japan
Hakuba has unveiled an impressive lineup for its inaugural Snow Machine music and ski festival, which will feature Australian acts Peking Duk, What So Not, acclaimed producer duo Hermitude, and Illy. The 4-day event, running from March 1–4 next year, will also showcase Japanese artists Kenji Takimi, DJ Kentaro and Shinichi Osawa.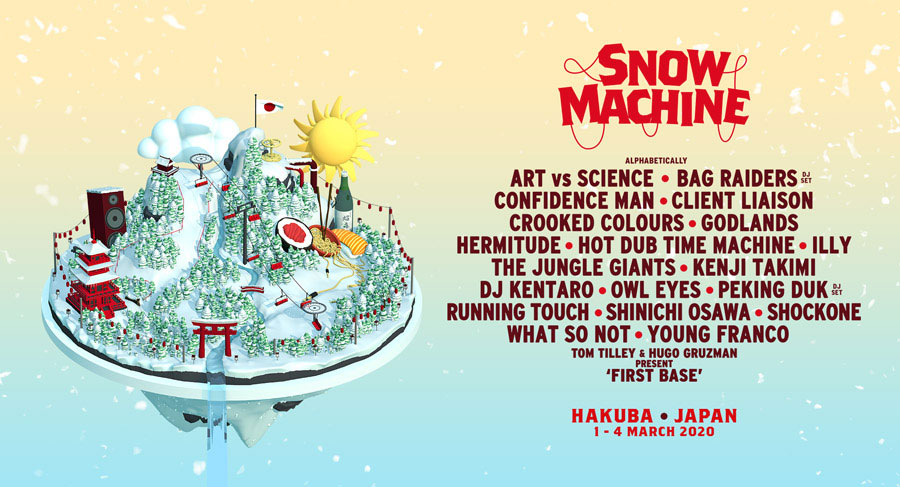 Event organisers have said that the festival will take place across a range of Hakuba venues, from "sweeping mountaintop vistas, to cosy après soirées, from outdoor village stages, to indoor/outdoor onsens".
They added: "There is no place in the world quite like Japan. From the rich cultural heritage seen everywhere from their amazing hospitality to the architecture and cuisine – Japan is at the top of everyone's travel list whether it's first time, or returning."
"…we are thrilled to be announcing this destination holiday event for those who enjoy ramen and onsens with their après."
For more details visit snow-machine.com.
REAL ESTATE FOR SALE
Make your dream of owning a Japanese ski lodge a reality
Hakken is one of Madarao's finest lodges. Situated within 1 minute walk of the Madarao Mountain Resort chairlifts and with 'ski out' appeal, Hakken offers the most appealing investment opportunity in Madarao, Japan ever.