A complete guide to Rusutsu Resort, home to Hokkaido's best tree skiing.
Rusutsu Resort is one of the largest ski areas in Hokkaido, boasting an impressive 42 km of trails and 18 lifts. The resort is perhaps best known for its 1,000 acres of lift accessed off-piste terrain, with powder and tree skiing that easily rank alongside the best in the world.
Located in the western Hokkaido "snow belt", Rusutsu benefits from the same climate regime as Niseko and Kiroro, which results in an huge amount of snowfall over the course of a season. Without the crowds of the better-known Niseko, the powder generally lasts much longer in Rusutsu. It is not uncommon for there to be fresh snow though to the end of the day.
Lifts & Terrain
Rusutsu is spread over three mountains, with the resort complex located at the foot of West Mountain. This is where the main beginner areas, night skiing and some of the tree skiing can be found. If you are looking for longer runs and more advanced terrain it is best to head to the other areas: Isola and East Mountains.
Rusutsu is a resort for all levels of skier and snowboarder. Beginners are well catered to, with a ski school-operated magic carpet area for those in lessons and a gentle beginner slope – humorously named White Lover – on West Mountain. Intermediate and advanced skiers can enjoy a mix of wide groomed trails and steeper ungroomed terrain, while expert skiers will spend their time roaming the gladed off-piste areas.
In the valleys surrounding the peaks of Isola and East Mountains you can find the best lift accessed off-piste terrain in Hokkaido. Over 1,000 acres of tree skiing is available across the area. The geography of the mountains means that when descending into these forested valleys it is impossible to get lost; they simply spit you out at the bottom of a lift station.
The lifts in Rusutsu play a big part in what makes this resort so amazing. Of the 18 lifts in Rusutsu, 7 are high-speed quads and 4 are gondolas. This advanced lift system can transport roughly 32,000 people per hour, which is part of the reason you are unlikely to experience any lift queues. The high-speed quads mostly have hoods to protect you from the weather and the gondolas are equally cosy. The speed and location of the lifts mean that you can get maximum value from your ski time in Rusutsu.
Snowfall
Nobody has managed to keep an accurate snow record for the area and the resort has only recently begun to take measurements. Despite this, it is generally accepted that Rusutsu receives an average of around 14 metres of snowfall per season.
Like the rest of western Hokkaido, the high level of snowfall is the result of cold Siberian winds picking up evaporated moisture over the relatively warm Sea of Japan. Soon after, these air masses collide with the mountains of Hokkaido, and the resulting snowfall blankets the mountains of Rusutsu and its alpine neighbours.
Rusutsu Accommodation
Rusutsu Resort is owned by a single company which means that accommodation options are not as varied as other ski resorts. The Westin Rusutsu Resort and the Rusutsu Resort Hotel are your two main choices. As the winner of Best New Ski Hotel at the 2016 World Ski Awards, The Westin is the more impressive of the two, offering easy access to the slopes and the lifts and 5-star services. Its Western-style rooms often include two spacious floors.
The Rusutsu Resort Hotel is a less expensive option and accordingly, does not quite reach the impressive standards set by The Westin. The rooms in this hotel are much smaller and are available in Western-style to Japanese tatami configurations. Importantly, its rooms are still ski-in ski-out, with West Mountain just outside.
The two hotels are conveniently linked by a monorail, giving guests of both locations access to numerous restaurants, shops, two onsens and a wave pool.
There are also several small hostels that offer budget accommodation close to the resort. The limited number of rooms means that it is essential to book as early as possible.
Search Rusutsu accommodation.
Services & Facilities
Rusutsu makes life easy for its guests by having all the services and facilities located in the same resort complex. You can buy your lift ticket, rent your gear and book a ski lesson all under the same roof. Locker areas are provided to guests at a small cost, and there are also a number of restaurants and shops in the main complex.
Rental
The resort rental stations offer a choice of Salomon and Atomic ski equipment. The high performance package gives skiers access to a whole range of performance skis. This is the way to go to take full advantage of the Rusutsu powder. It is also possible to rent outerwear, hats, gloves and goggles, which is particularly convenient for first timers. A full list of the rental gear is available on the Rusutsu website.
Rusutsu Ski School
The Rusutsu Ski School has both Japanese and international teams of instructors. The international team offers private lessons in English, and instructors all hold internationally-recognised certifications. There is no group lesson system present at Rusutsu, however the high quality of private lessons makes up for this. There is a limited number of instructors available, so it is recommended to book in advance during peak periods.
**New for the 2016/17 season!
A new feature in Rusutsu for this season is instructor led off-piste guiding. It has been the case in the past that instructors are forbidden to take their customers in the famous Rusutsu trees. This year it is possible to book a powder guide through the ski school.
Shopping
As there is no attached ski town to Rusutsu you are mainly limited to the resort complex for your shopping needs. Despite this there are a surprising number of shops to be found within the resort.
You can easily satisfy your need for top of the range ski gear in the Burton store or the newly opened Salomon shop, both found in the north wing of the hotel. Guests staying at The Westin also have access to a North Face shop that supplies high-end gear as well as casual wear.
There are also plenty of souvenir shops to be found around the resort.
Rusutsu Groceries & Food
The only options for purchasing groceries in Rusutsu are either Seicomart or Seven Eleven. Both of these convenience stores offer the basics: ready meals, snacks and alcohol. For anything more elaborate you will need to take a short bus trip into Rusutsu Village or Kimobetsu.
Ski Asia Tip: Seven Eleven contains an easy to use international ATM.
Food & Nightlife
Rusutsu provides plenty of culinary variety. The resort itself boasts a variety of Japanese and Western themed restaurants, the best of which is Kakashi, a classic Japanese izakaya. The bizarrely named Octoberfest offers a wide ranging buffet option, perfect for families. The Belle Vue restaurant primarily serves fresh, locally sourced food.
A minute walk from the resort complex there are several small restaurants serving primarily Japanese cuisine. The food and overall experience in these restaurants is perhaps more authentically Japanese than can be found within the resort hotels.
As a family resort there are few drinking options in Rusutsu. Cricket Bar is open until midnight and often hosts live music, while Obrist is a more high-end bar that specialises in whiskey.
Located just a short walk from the resort is the iconic Rodeo Drive, which is widely regarded as the best of the Rusutsu nightlife. It's small, family-run bar with a fantastic atmosphere and is your best option for a late night. However, the reality is that Rusutsu is the wrong place to be if you are looking for a wild night out.
Ski Asia Tip: The restaurants and izakayas outside the resort complex are small, intimate affairs. It is advisable to book well in advance, otherwise it is almost certain you will be turned away.
Culture & Ambiance
Rusutsu is a strange resort. The owners have collected a number of curiosities over the years, from a replica of Michael Jackson's private Neverland carousel to a variety of dancing and singing robot animals. The interior resembles a skiing themed Disneyland. Despite these outrageous decorations the resort has more of an authentic Japanese feel than nearby Niseko.
Rusutsu is also very much a family oriented resort. The quiet and relaxed atmosphere found throughout is perfect for groups with children, while the large number of activities available means that parents don't have any difficulty keeping the kids enteratained.
For those in search of a true Japanese experience, Lake Toya is just around the corner. The iconic Hokkaido lake is surrounded by hot springs, and the relaxed pace of the onsen resort makes a great change from the fast pace of a ski holiday.
Value
As accommodation in Rusutsu is mainly found in the large resort hotels, it is rarely cheap. The limited number of-out-resort accommodation options can be much cheaper, but they tend to be booked out well in advance.
By international standards, lift tickets are very good value at 5,800 JPY for a full day. It is also possible to purchase cheaper points or timed tickets if you are in Rusutsu for a just few hours.
A set of rental skis, boots and poles will cost you just 5,500 JPY for the day, while renting a full set of gear will cost 12,900 JPY.
Ski Lessons are much cheaper in Hokkaido than other areas of the world. A two hour private lesson in Rusutsu will cost you 25,000 JPY for 2–5 people.
Ski Asia Tip: The K-Winter Pass is the Rusutsu season pass and is unbelievably good value if you are spending a winter in Hokkaido. It allows the pass holder to ski four other amazing Hokkaido resorts: Sahoro, Sapporo Teine, Mount Racey and Nakayama-toge. There are a whole host of other perks that come with a K-Winter Pass.
Any additional questions about Rusutsu Ski Resort? Get in touch with Ski Asia by emailing contact@skiasia.com. We'd love to hear from you!
Ski Season: Late November – Early April
Snowfall (annual ave): 14 m
Runs (total): 37
Runs (km): 42
Lifts: 18
Top elevation: 994 m
Base elevation 400 m
Vertical: 594 m

Nearest major city: Sapporo (2 hour drive)
Nearest international airport: Sapporo Chitose New International Airport
Transport: Public bus, coach, private transfer

Rusutsu Trail Map
Rusutsu Map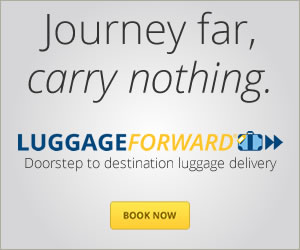 Hokkaido's best tree skiing
Rusutsu Resort's expansive terrain, tree skiing and abundant snowfalls make it a great option for anyone in search of some serious skiing. But it is also a family-oriented resort, and has facilities that cater to beginner skiers and children.
As a destination resort, visitors have a relatively good selection of facilities and dining options to make use of, however those looking to experience the culture and ambiance of a true ski town would be better off looking elsewhere.
It should also be noted that Rusutsu is just a 45-minute drive from Niseko United, so guests of either resort are well advised to do a day trip to the other for a broader Hokkaido skiing experience.